Removable Media Undelete Software
Removable Media Undelete Software is easy safe and Non-destructive recovery utility to recover all music, audio-video files, images, photos, pictures, word documents when they are inaccessible by your computer due to accidental deletion and common data loss reasons. Software recovers to undelete all your lost or missing files or folders from different multimedia drives including external hard disk drive, Thumb drive, Pen drive, Jump drives, Mp3/Mp4 players, Memory cards (such as Compact flash cards, Compact multimedia cards, Picture card, SD cards etc). Easily supports various types of file extensions such as jpeg, mpeg, midi, tif, riff, bmp, mov and wav files formats.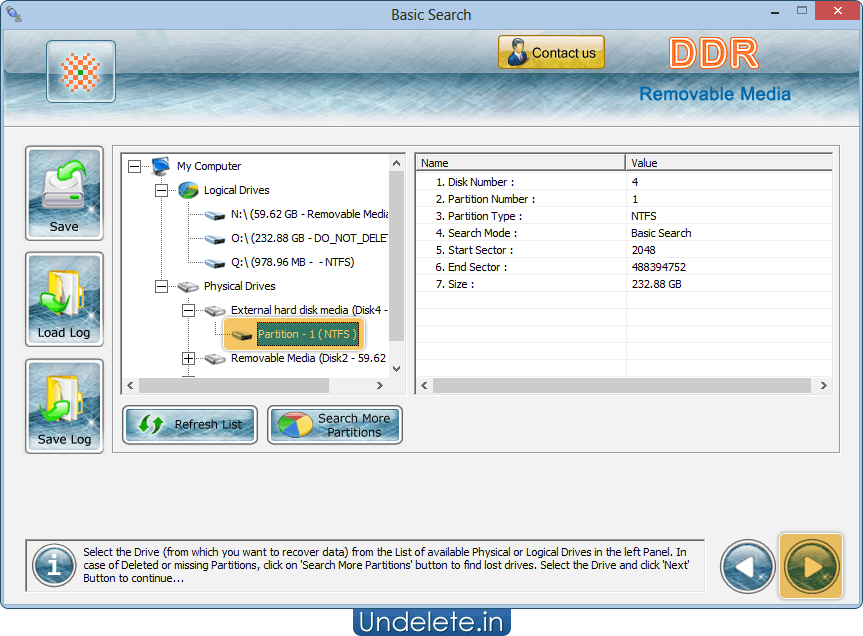 ⇛ Major features:

① Safely recovers data lost due to various reasons such as accidental deletion of data, reformatting of disk, inaccessible or unreadable disk, virus infection etc.

② Easy data recovery even after deletion by using (Shift+Del) keys.

③ Easy and fast utility used for restoration of any type of files and directories.

④ Retrieve files from corrupted logically damaged or bad sector infected drive.

⑤ Easily retrieve files and folders even after "Drive not formatted" message is displayed on your PC or Laptop-Desktop system.

⑥ Compatible with all major digital media brands including Sandisk, Benq, Kingston, Canon, Epson, Kodak, Konica, Toshiba, Pentax, Samsung, Lexar, Sony, HP etc.