DDR Professional Undelete Software
Comprehensive solution for all your data loss problems from hard disk and USB media drives

Easy and trouble healing software used to rescue lost, inaccessible lost data from hard disk or any of the commonly used USB disk supported devices like USB drive, Pen drive, Mobile Phones, Memory Card (all type of memory card standards including SD card, MMC card, PC card etc), Digital Cameras, MP3/MP4 Players and other similar devices.

To recover your crucial data/documents from such devices, simply connect such devices to your Windows Machine having DDR Professional Installed and run the Software.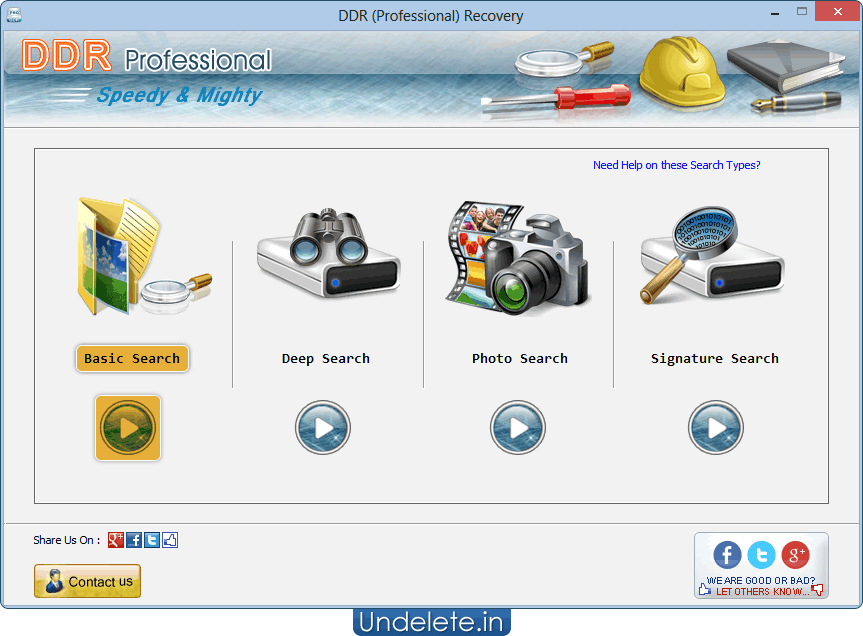 ⇛ When to use software

① Operating System gets corrupted which results in the lost of files.

② Human errors like deleting contents from recycle bin folder.

③ Software crashed or malfunctioning.

④ Improper device handling.

⑤ Virus infected disk supported devices.

⑥ Running drives become inaccessible due to power failure.

⑦ Deleted data from cross-partitioned and re-partitioned of fixed drives.

⑧ Get back your lost data from formatted mass storage media devices.



⇛ Why is software so special?

•

Fast and easy process.


•

Cost-Effective and secure.


•

Better alternate to data recovery services.